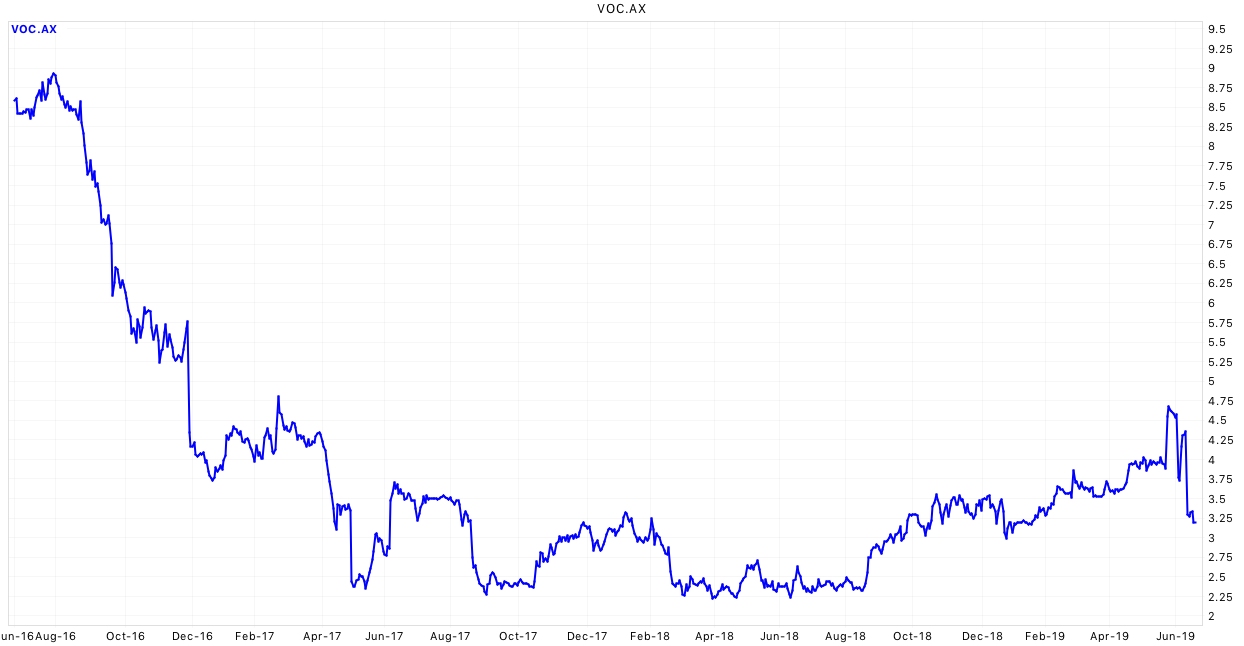 Vocus' share performance over 3 years
Poor Vocus, it must be in bad shape.
From Bill Bennett:
Last week Australian energy company AGL withdrew its A$3 billion takeover offer for Vocus. This came only two weeks after Swedish private equity firm EQT halted its $3.3 billion transaction.
Bill goes on to reflect that as currently structured, Australia's broadband market may not enable companies to make a reasonable profit:
All of which says bad things about the state of retail telecommunications. The private equity investors have looked and seen there is no quick path to profit.
More patient, longer-term investors like AGL, who have access to the magic formula of adding power sales to a broadband subscription don't think it looks viable either.
The Australian telecommunications industry reminds me of how our aviation industry was in the 1980s and 1990s. Carriers would arrive, make losses, destroy shareholder value, and disappear. Now, instead of aeroplanes, it's communication networks.
Same as it ever was.