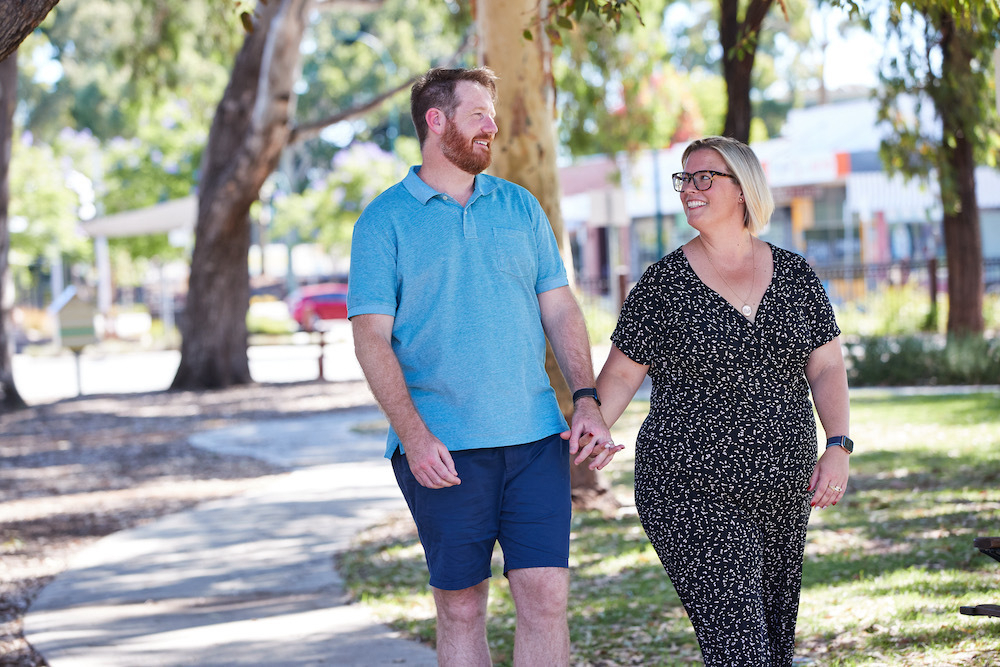 I am immensely proud of my wife, Hannah Beazley, who has been duly elected as a Member of the Western Australian Legislative Assembly, representing the District of Victoria Park. As the WA Labor Party won the State Election, she is now a member of our State Government.
While the result was known on the evening of the official polling day on 13 March 2021, the WA Electoral Commission cannot formally declare a result until it has done a full count and exhausted all the preferences of those candidates who did not win. This is a complex system so counting the complete set takes some time, at which point the election is declared.
For the District of Victoria Park, that time has come and the result has been officially declared and published.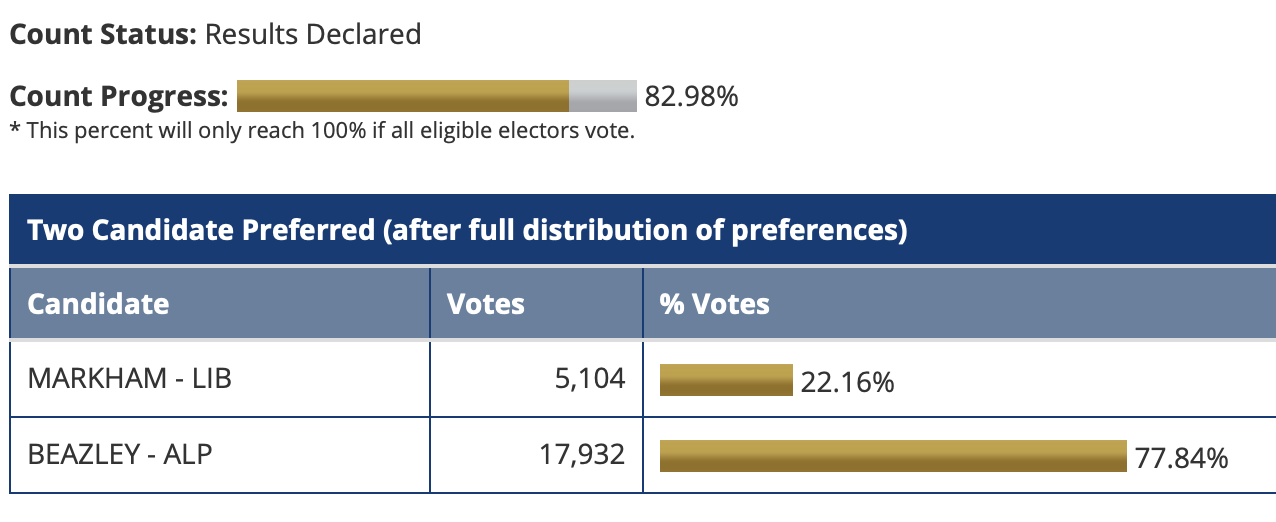 Victoria Park was previously held by the State's outgoing Treasurer, Ben Wyatt. Before him, the seat was held by Premier Geoff Gallop. Now, my wife, Hannah Beazley, has the opportunity to represent the people of Victoria Park in the State Parliament.
Hannah has worked for many years towards this goal. She has previously fought and lost elections, but never given up. Now, she is a winner, and it's fantastic!
Result Summaries