This article was originally written for the September 2022 edition of Hemispheric News, delivered as part of the Hemispheric Views podcast member bonus program, One Prime Plus.
---
Beck Tench is a person whom I follow online. Beck has produced a range of content pertinent to her areas of interest as an academic. One of the topics Beck has written about includes the power of rest and what makes a restorative environment. I've always found this interesting. I'm not an academic but I do have a brain that grabs onto new and interesting thoughts, philosophies and approaches.
Rest by definition is restorative. If the body and soul are not being restored in a period of rest - then what is the point? But in this modern world, what is rest?
I think mental rest is almost more important than physical rest for many of us. That is not to diminish physical rest - especially hours of sleep - but many of us as modern knowledge workers are not destroying our bides daily in the way the majority of the workforce once did.
We are, however, pressing our minds so much more, whether that be through higher-level thinking or information absorption. How many RSS feeds, podcasts, news articles, and social networks do you imbibe daily?
The point is, we need to give our brains a break. We need a chance to restore.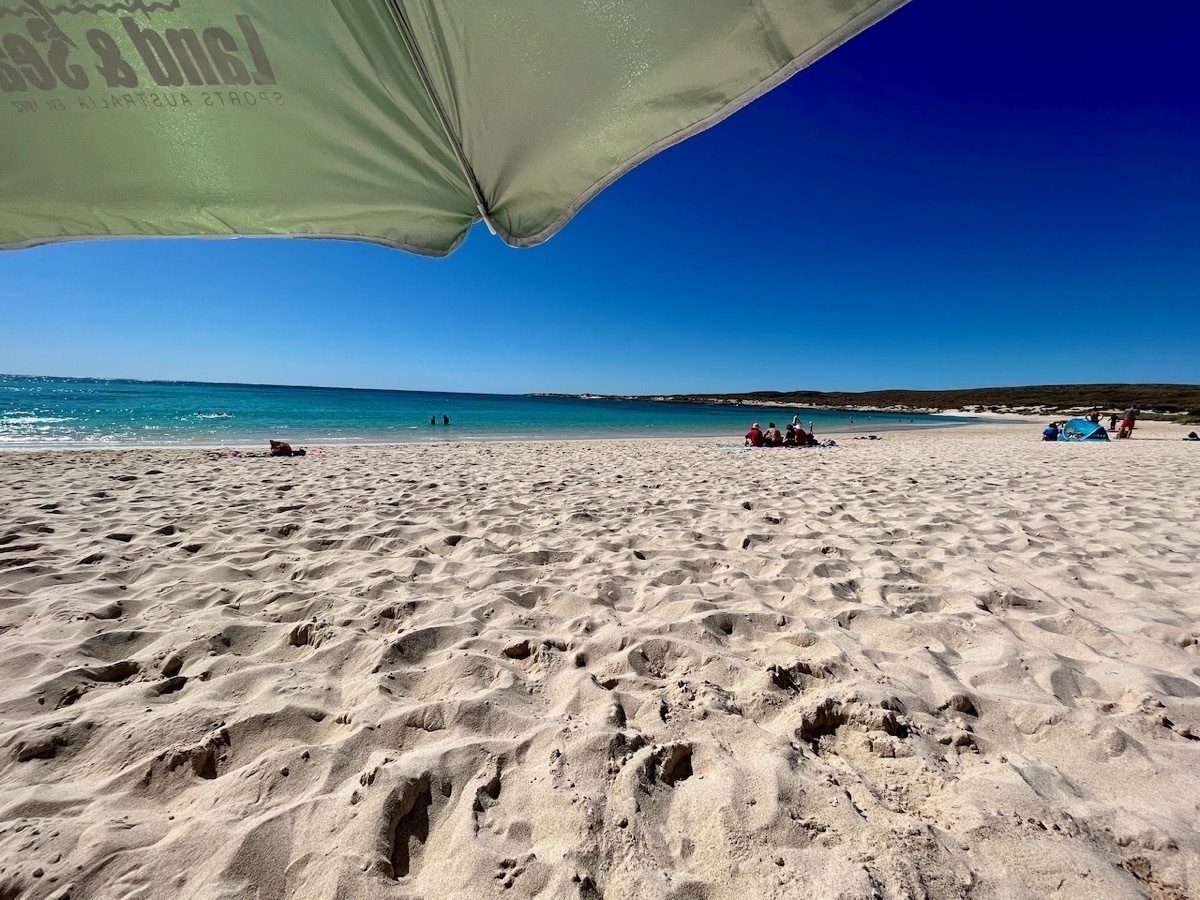 Recently I enjoyed a week away in Exmouth - a remote town of Western Australia. Exmouth has bad internet. You may have surmised this when I called into Episode 064: Nested Jackets. On this holiday I was able to step away from the daily hosepipe of information. I allowed my mind a rest from the the thoughts of others and gave it a chance to focus on the here and now, and my own thoughts.
In addition, I gave my body more activity and motion than it usually gets - but an amount that is more healthy than what I typically achieve. This may seem opposed to my thoughts about rest. But what it meant was that I went to bed hours earlier than usual and got more sleep each night.
This additional rest was restorative.
Another element of Beck Tench's thesis (as best I can tell) is that water is restorative. I experienced this to be true on my holiday. Between pool swims, ocean splashing and reef snorkelling seeing coral fish and turtles, being in and around water was restorative.
What am I trying to say through this essay? Apart from corroborating what I've noticed Tench write about, it is an exhortation to myself to not lose touch of the value of stepping away; and to you, to encourage you to take a rest yourself.