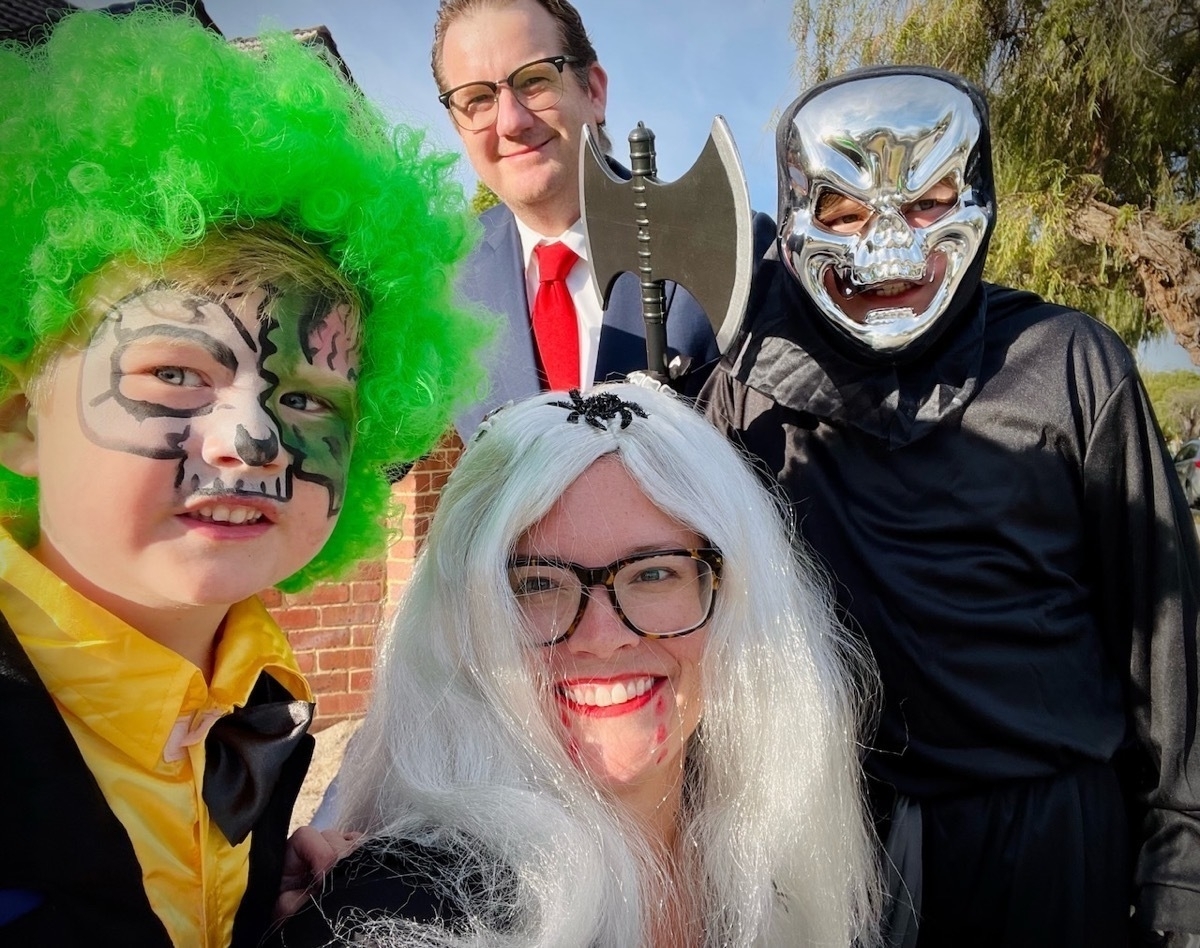 For the end of 2020 I wrote a retrospective looking at the main events and happenings of the year, broken down by month.
I figured it would fun to do the same thing again for 2021. I didn't take copious notes over the course of the year, so I'm piecing this list together from calendar notes.
Year Notes
Throughout the year I worked on two podcasts, NBL Pocket Podcast and Hemispheric Views. There is no doubt that podcasting has become an integral part of my life.
Managing a child with autism means the year is peppered with visits to medical professionals, school meetings, and a whole bunch of other supportive activities. This becomes part of the tapestry of my life, but it is a burden, no doubt.
Work events hardly rated a mention, because after many years of doing the same thing it was hard to build enthusiasm for the job this year. It's importance to me has slid down the totem pole.
Western Australia was fortunate in that it was isolated from COVID-19. Our State has had zero community transmission and life within our State-sized bubble has been quite normal.
January
I was still going strong (pardon the pun) with my strength and fitness training.
Attended EPW Reawakening 19 wrestling show.
February
Sold my Kia Sorrento.
Final touches of our backyard renovation were being completed.
Closing in on the WA State Election, in which my wife was a candidate.
Stopped going to the gym due to injury.
March
April
Visited my friend at his house in Bridgetown.
Test drove a Nissan Leaf. I did not like it.
May
Finalised the execution of my Dad's will.
Had an eye test and discovered that for the first time in my life, bifocals were required.
Visited Parliament House as the husband of a Member.
June
Celebrated my 44th birthday in a minimal way. In fact, I went to the doctor and filled a skip bin.
Attended the NBL Grand Final, featuring my Perth Wildcats losing to Melbourne United.
Our swimming pool was commissioned, smack bang in the middle of winter.
July
Watched the Olympics - mainly the basketball tournament.
Had a consultation for surgery on my eyelids, becauase of a genetic condition.
Had my first vaccination shot. I got Pfizer.
August
Saw the Boomers win an Olympic medal for the first time.
Traveled to Bunbury for an overnight stay as part of a work event.
Had my second Pfizer shot, to be maxxinated.
Attended Perth Redbacks finals games in NBL1.
September
Had surgery to repair my eyelids.
Started building a friendship with Nick.
Dropped Hannah at the AFL Grand Final at Optus Stadium. I didn't get a ticket.
Enjoyed a family vacation in Albany.
October
Upgraded our home solar system from 3kW to 5kW.
Hosted the Hemispheric Views live watch event of Crocodile Dundee.
Roamed the streets for Trick or Treat Halloween. I was Patrick Bateman of American Psycho.
November
Had to drain and restart the pool setup because our contracted maintenance company put the wrong chemicals into the water. This was the event that caused the most anger and anxiety to me throughout this year.
Attended EPW Reawakening XX wrestling event.
Successfully obtained NBL media accreditation for NBL Pocket Podcast for the 2021/22 season.
Did a crossover podcast with The Sport Blokes.
December
Attended West Tech Fest. Too much crypto.
Started some light gym work, trying to avoid the injury problems from last time - even though my shoulders still hurt.
Looking Forward to 2022
Reflecting on these notes for 2021, my life had few highlights. Most of the time was taken with household management and caring for our young kids. There's not much to look back on that was fun or exciting, and that's probably why I have struggled a bit with my mental health this year. With no tentpole events through the year, it became a grind of sameness.
Next year I need to be better at identifying and taking action around doing some things that are for me.
If I'm particularly brave, I should review my career path as well, because that has stagnated. I'm probably due for a new challenge, or else my mind may risk atrophy.